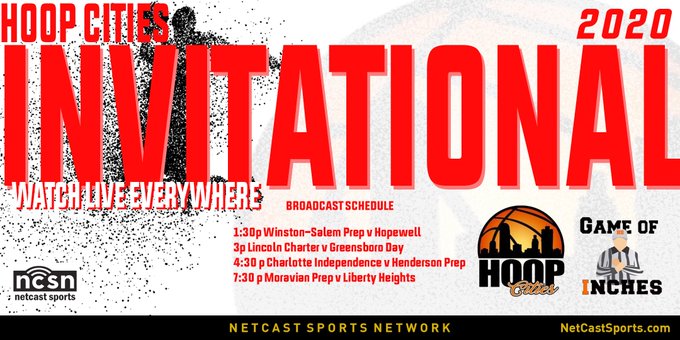 NetCast Sports Network returns to Winston-Salem Prep for the 4th annual Hoop Cities Invitational, which features top high school basketball teams from the region in a single-day event.
This marks the third time that NCSN has broadcast games from the event; this year, four of the six games being played in the event are slated for live broadcast.
Marquee matchups of the day include Lincoln Charter taking on perennial national power Greensboro Day, and nationally ranked Moravian Prep versus Liberty Heights in a rematch from 2019.